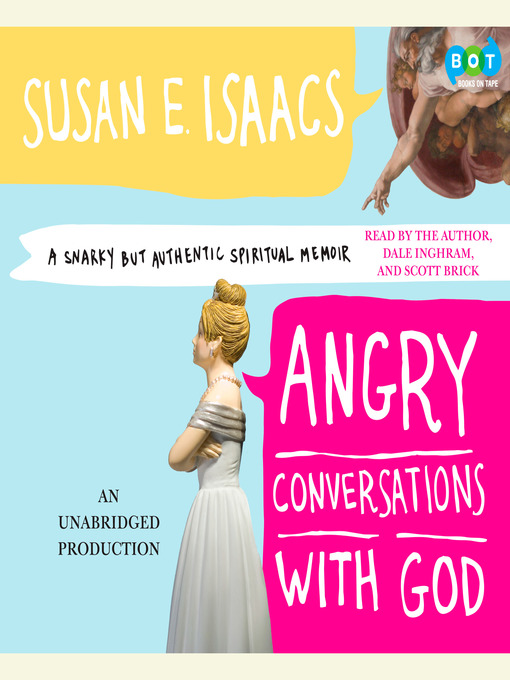 This book is a memoir of an actress, Susan E. Isaacs, who grows up in a typical Orange County (California) family, struggles with her career, love, and her relationship with God. After struggling with conflicts in her life she blames God and decides to take him to (figurative) marriage counseling. She diagrams her life and with the help of her counselor Rudy, discusses God's roll in each scenario. While Susan Isaacs is a comedy writer and there is some humor involved in this book, I would by no way call it funny. I found myself paralleling some of her struggles and anger with God and could feel the pain she was addressing. And although it was pain she talked about, she did also come to conclusions and understanding about how things unfolded for her. The way she presented her story and the dialogue with God made each chapter seamless and the flow of her life easy to read. A different yet interesting take on a person's conversations with God.
I thought I would also post a quote and a quick dialogue a friend and I had about it just to get you thinking.
In this section the author is questioning God about the people in her life and how he let certain resolutions to her problem come about. After her conversation with God and hi replying that he had to use what was available she questions, "Was it possible that Almighty God was limited not by himself but by his people? By who was available to help?"
My short conversation that follows:
Friend: My initial response to this quote is that this is wrong. God doesn't need his people's help to get things done.
Me: True, but my response was more we, as children of God, need to step up (theme familiar?) and ask how we can be used better.
Friend: I can see that too. Agreed. We need to step it up.